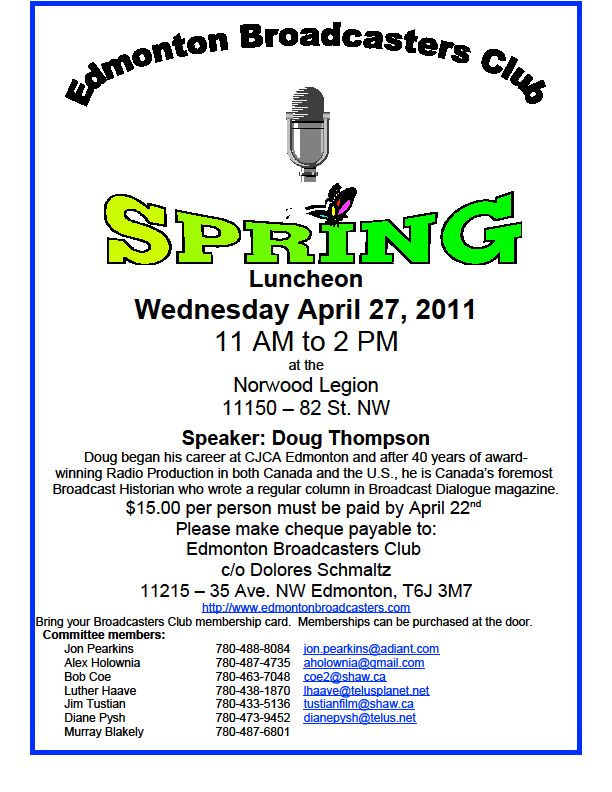 Doug Thompson Profile
Both Doug Thompson's love of Radio, and his Radio career, were born here in Edmonton in the first half of the 1960s. Listening to local radio and learning his craft at CJCA. After less than a year at CJCA, he was hired by CHUM Toronto for his first of three stints there as Writer/Producer, before co-founding a national creative company in 1972 to write and produce national and regional commercials.
From 1981 until 1995, Doug was Executive Producer for Telemedia Network Radio, writing and producing radio specials. He worked for John Candy in Los Angeles for several years, before returning to CHUM for the third and final time in 2000. Over a career spanning five decades, Doug Thompson has won 151 awards, mostly from U.S. Festivals, for radio productions with the likes of Ringo Starr, Phil Collins, Natalie Cole, Randy Bachman and, of course, John Candy.
Although his consulting, writing, production and teaching now takes him from Los Angeles to Toronto, he has found the time to write a monthly column for Broadcast Dialogue magazine, serve on the Board of Directors and Executive Committee of the Canadian Broadcast Museum Foundation, and help re-create the CHUM Archives with longtime CHUM executive Bob Laine.
In 2008, Doug reconnected with his Edmonton roots, joining the Edmonton Broadcasters Club and writing a Broadcast Dialogue article about the Club that same year.
Doug is an amazing talent and will have some tremendous stories to tell. I highly suggest attendance. – Marty Forbes, Radio Consultant/formerly Vice President, Standard Radio (Edmonton)