CHQT Group Shot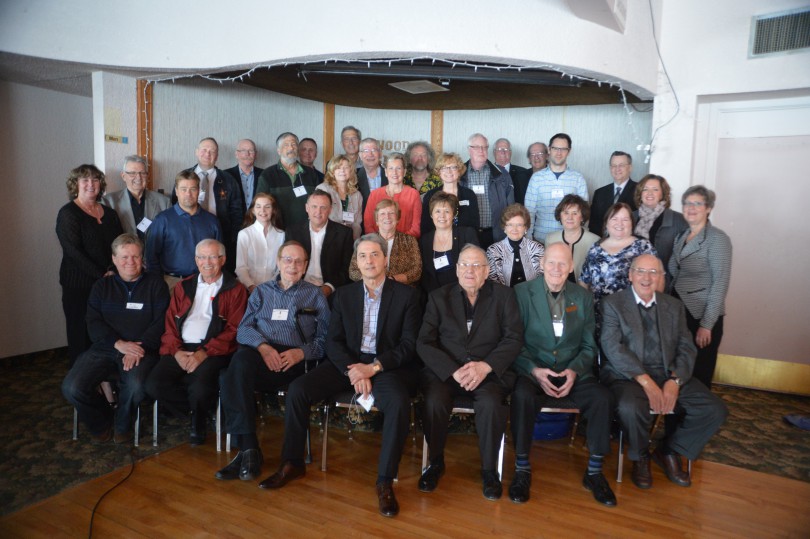 CHED Mention
Program
When?  Wednesday, April 15th, 2015, from 11:00 a.m. to 2:00 p.m.
Where?  Norwood Legion, 11150 82 St. NW, Edmonton.
What?  CHQT 50th Anniversary/Reunion:
Oven-roasted Chicken Buffet Lunch (12 noon)
Cakes cut and served, to Celebrate CHQT's 50th and Murray Blakely's 80th
Program begins, with Bruce Hogle M/C
4 minute CAB video of Murray's Career, including CHQT Tornado Coverage
CHQT History from its Founder's Perspective, as told by his son, Craig Roskin
Working at CHQT in the early years (Bill Bagshaw)
Also on display:  a rotating slideshow from Lew Roskin's personal CHQT collection, on the screen; and a large collection of CHQT Memorabilia from across the years, on tables for viewing.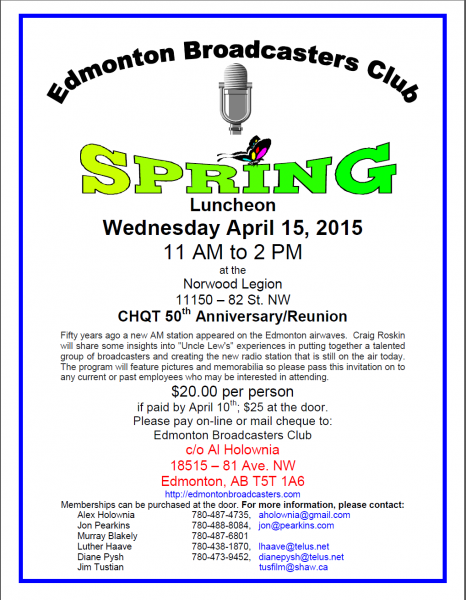 Not getting our invitations by e-mail or Canada Post?  Contact us and we will add you to our mailing list.